Home | Contact Us | Take Action | MyWellnessNetwork.com | Internet & Marketing Services
International Language Searches
This website is an attempt at creating a "snapshot" of part of the world wide web in the years 1995-1997. Other years are available. Home.
Home | Contact Us | Take Action | MyWellnessNetwork.com | Internet & Marketing Services
One Of
Pennsylvania's Wealthiest Resources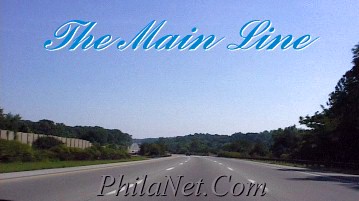 About The Main Line
I n the 1880's, the wealthiest Philadelphians moved out of the city and into Delaware and Chester Counties along the Pennsylvania Railroad's Main Line. The community traditionally stretched along this set of railroad tracks and included stops at Overbrook, Merion, Narberth, Wynnewood, Ardmore, Haverford, Bryn Mawr, Rosemont, Villanova, Radnor, St. Davids, Wayne, Strafford, Devon, Berwyn, Daylesford, Paoli. As railroads fell by the wayside and automobiles took over, Route 30 (also called Lancaster Pike) became known as "The Main Line" from Philadelphia through the Chester County town of Paoli. In more recent times, the six-lane Blue Route (Route 476) has given most people their view of The Main Line.

In 1994, Philadelphia Area businesses started moving out of bricks and mortar, and onto the Internet. Today, you can traverse the region in seconds... on land or on the Internet

Real Estate, Businesses, Services and Organizations

Movies Multimedia & Maps

Our Community

Free Things to do in the Philadelphia Region

The Greater Philadelphia Region
Need Information?
We support local business:

---