Careers in Real Estate
CENTURY 21 Absolute Realty
Serving Philadelphia, Bucks, Chester, Delaware, and Montgomery County
610-328-4300

Linda Johnson, Director of Human Resources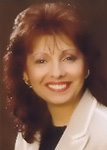 Licensed in 1981, I bring a diversified background in business ownership, sales, and quality service. I am a full time professional dedicated to assisting sales agents in becoming associated with CENTURY 21 Absolute Realty.
My experience, enthusiasm and motivation has helped support new associates in establishing their careers in our company with practical assistance including, but not limited to the following:

Obtaining Real Estate Licensing
Orientation of office staff and facilities
Monitoring new associates progress in achieving high company expectations
Planing a new career requires the guidance and expertise of a career specialist. I will guide you through the process from start to finish, not leave you floundering in the dark.
To provide you with the right tools, materials, support and education is my prime objective. We want to help you accomplish your goals and realize your dreams.
If you are looking for a challenging and exciting career, please contact me through the use of our form or by email.
---


512 Baltimore Pike, Springfield, PA 19064 - 610.328.4300
742 East Chester Pike, Ridley Park, PA 19078 - 610.534.5525
1314 West Chester Pike, West Chester, Pennsylvania 19382 - 610.692.6600
CENTURY 21 Absolute Realty Career Page
CENTURY 21 Absolute Realty Delaware County
CENTURY 21 Absolute Realty Chester County