This page is archived as of 8-18-06. It is no longer updated
GLEN CENTER GIFTS
Serving the Wissahickon Valley for over 25 years.
We deliver locally · We ship globally
---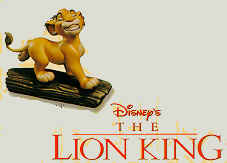 DISNEY
Ahhhh! The Magical World of Disney. Only the greatest Entertainment Company in the world could come up with these beautiful, colorful, figurines that just seem to come to life as if you were actually watching the movie. We had to work hard to secure this account.
We have a couple of Hook's Ship in addition to a select few retired pieces as part of our current inventory.
Please list your phone number so our staff can respond to your request quickly. We do not use your number for any telemarketing purposes.
---
---
Department 56 · Disney · Enesco Precious Moments · Enesco Cherished Teddies · Fine Gifts
Gourmet Candy · Hallmark Gold Crown · Plush · Premium Cigars · Snowbabies
Homepage · Contact Us!
---
GLEN CENTER GIFTS
1969 Norristown Road · Maple Glen, PA 19002-2995
Toll Free 1-888-GIFT071
Phone: 215.643.2880 · Fax: 215.643.7544