This page is archived as of 8-18-06. It is no longer updated
GLEN CENTER GIFTS
Serving the Wissahickon Valley for over 25 years.
We deliver locally · We ship globally
---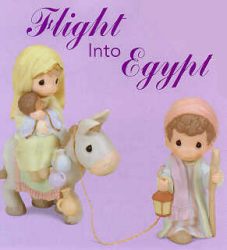 PRECIOUS MOMENTS
As an Enesco "Distinguished Service Retailer", we are proud to sponsor the Philadelphia area Precious Moments Fan Club and provide exceptional service to our customers. We have a great selection of these beautiful figurines, which make great presents for the holidays. They are a beautiful way to express many emotions.
We have a few "Mom, You Always Make Our House A Home" and "Flight Into Egypt" available.
Please list your phone number so our staff can respond to your request quickly. We do not use your number for any telemarketing purposes.
---
Department 56 · Disney · Enesco Precious Moments · Enesco Cherished Teddies · Fine Gifts
Gourmet Candy · Hallmark Gold Crown · Plush · Premium Cigars · Snowbabies
Homepage · Contact Us!

---
GLEN CENTER GIFTS
1969 Norristown Road · Maple Glen, PA 19002-2995
Toll Free 1-888-GIFT071
Phone: 215.643.2880 · Fax: 215.643.7544